For info on upcoming public sales, sign up for for our
emails
.
Unclaimed Vehicle Auction
City of Helotes will hold a public auction on unclaimed automobiles which have been impounded for more than 60 days.
The auction will be held on Tuesday, May 17, 2022, at 9:15 a.m. at San Antonio Auto Auction located at 13510 Toepperwein Road, San Antonio, Texas 78233. Registration and viewing begin at 7:00 a.m.
The City reserves the right to reject any or all bids.
View the Public Auction Notice on Unclaimed Automobiles
GSA Fleet Sale
San Antonio Auto Auction offers a monthly GSA Fleet Sale open to registered dealers and the general public. Visit the GSA website and filter by auction house to view our run list. For general public, please download and fill out the registration form and email it to juecker@saaatx.com. Please see the GSA Remarketing Brochure for additional information.
*Run numbers starting with "G" are Public vehicles available to everyone.
*Run numbers starting with "GS" are Salvage vehicles only available to salvage dealers.
*NO BUYER FEES ON GSA FLEET UNITS*
GSA REGISTRATION || GSA TERMS AND CONDITIONS || GSA INFORMATION SHEET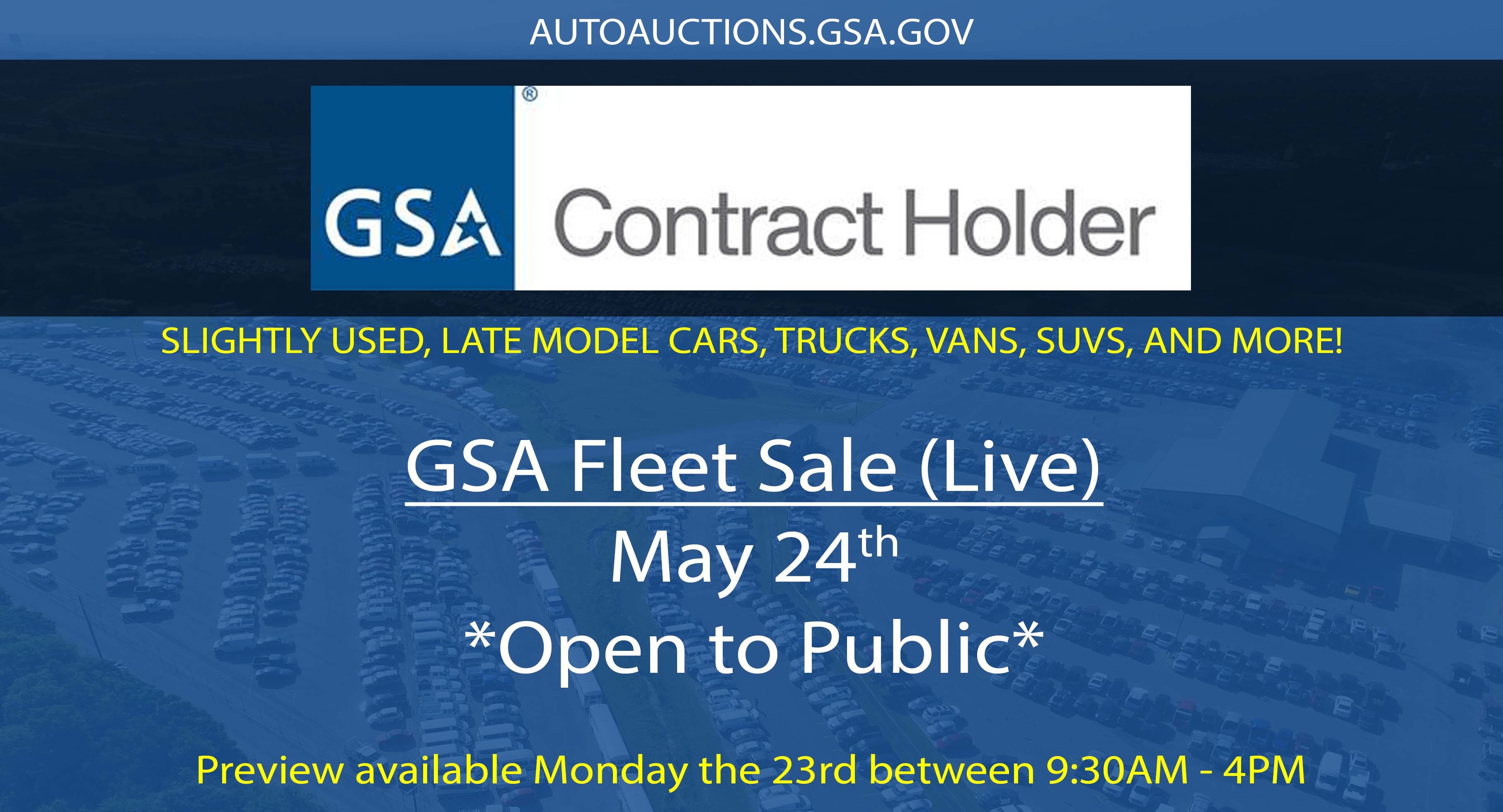 City of San Antonio
Public Buyers are required to register and leave a $1000.00 cash deposit.

The city of San Antonio runs what is in inventory weekly.

Heavy Equipment runs the last Tuesday of every month.

The City of San Antonio sale starts at 9:00 am in lane A.

All City of San Antonio vehicles are sold as is.

For more information, please contact Lena Trevino at (210) 298-5477
Click HERE for Registration Form
Government Surplus Sale
Click HERE for Registration Form