For info on upcoming public sales, sign up for for our
emails
.
**NOTICE MARCH GSA SALE**
The GSA sale that was supposed to be held on March 20, 2018 has been changed. The sale will now be an internet only sale. The sale starts March 14 and ends March 21st at 11am. To bid go to www.gsaauctions.gov. The blue register tab is on the right- hand side of the page. Once you're registered go to the blank tab on the left side of the page and type in San Antonio Auto Auction. That will pull up all of the vehicles in the sale. You will be able to come to San Antonio Auto Auction to view the vehicles on March 19 from 1pm – 4pm,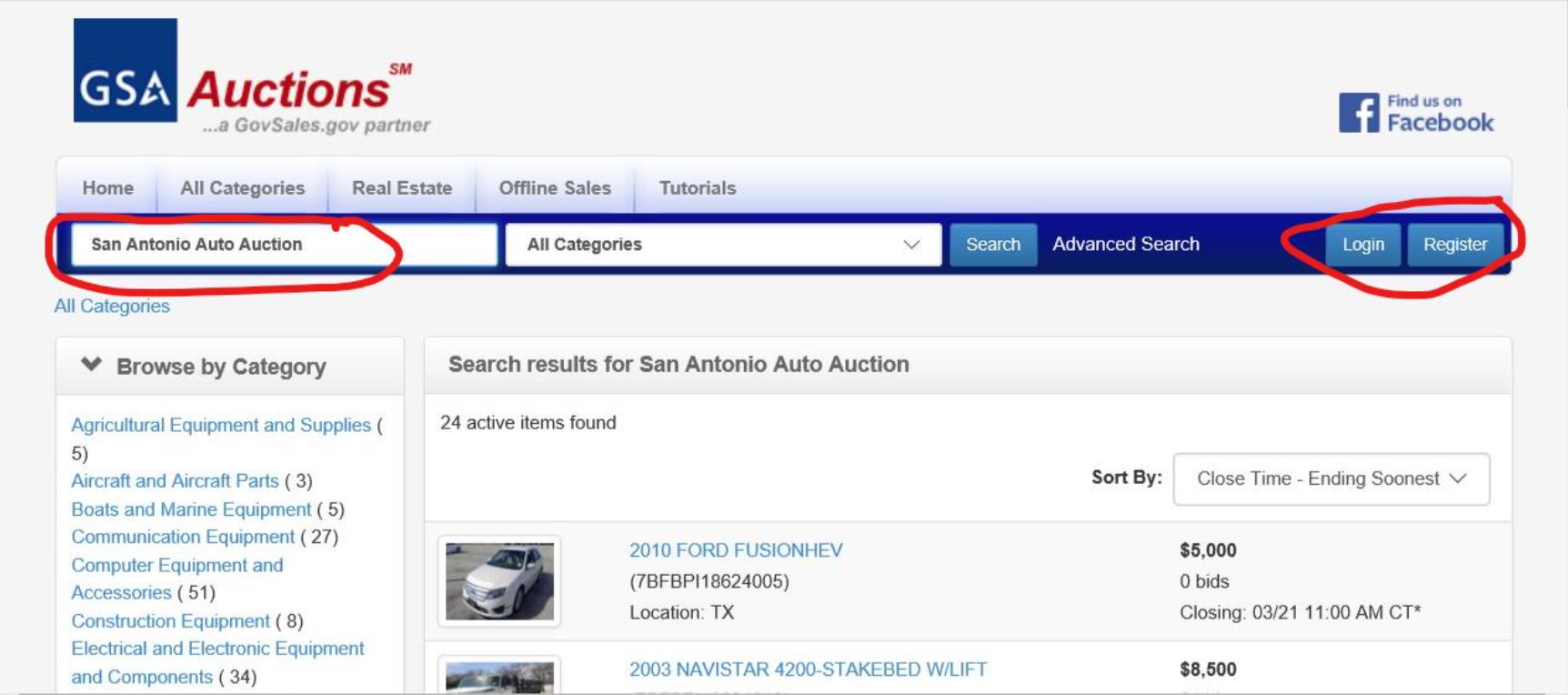 GSA Fleet Sale
San Antonio Auto Auction offers a monthly GSA Fleet Sale open to registered dealers and general public. Visit the GSA website and filter by auction house to view our run list. For general public, please download and fill out the registration form and fax it or bring it with you when you attend the sale. Sales can be attended in person or online via EDGE Pipeline. If you are a public buyer, register with EDGE Pipeline after turning in registration form to auction. Sales start at 12:00pm.
GSA REGISTRATION || GSA TERMS AND CONDITIONS || GSA INFORMATION SHEET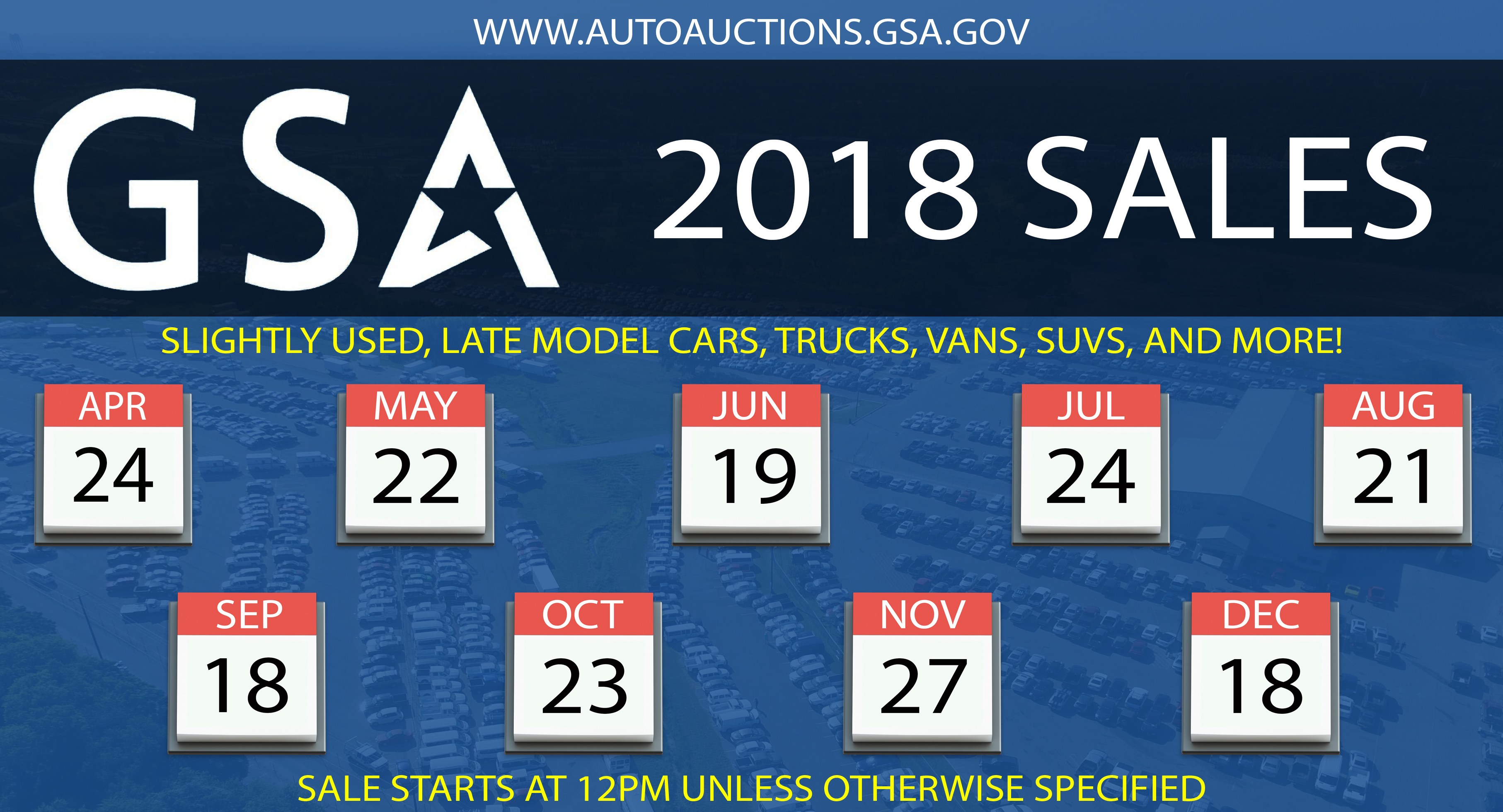 **Preview times are 9:00am-4:00pm the Monday before the the sale and 9:00am-12:00pm the day of the sale.**
City of San Antonio
The City of San Antonio offers heavy equipment from time to time. Pieces range from garbage trucks to tractors. For more information contact Ashley Dietze at 210-298-5477.