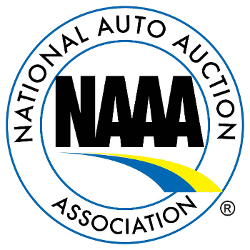 San Antonio AA offers post-sale inspections as a tool for dealers to purchase vehicles with confidence. The PSI is not part of the National Auto Auction Association's Arbitration Policy, but a separate service that ensures vehicles sold meet the guidelines set forth in the NAAA policy.
Vehicle Qualifications:
Green Light vehicles sold for more than $3,000 and less than 125,000 miles qualify for a full inspection. Green or Yellow Light vehicles sold for more than $3,000 and more than 125,000 miles are eligible for a limited powertrain inspection.

Full Inspection Checklist:
• Odometer Verification
• Engine Function and Operation
• Transmission Engages and Functions
• 4x4 System Engagement
• ABS/Brakes Function
• Hybrid/Electric Battery
• Electrical Accessories Checked for Function*
• Air Conditioning checked for operation
• Emission Control Equipment Present
• Frame or Unibody Structure Checked
*For vehicles up to 4 years old. See SAAA Arbitration Addendum below.
Limited Powertrain Checklist:
Structural Components Checked

Engine Function and Operation

Transmission Engages and Functions

Hybrid/Electric Battery

4x4 System Engagement
If a checklist item fails during the PSI period and costs more than $800, it will be replaced or repaired at auction's option.
PSI Coverage:
• Depending on the type of Inspection selected, all items checked in PSI are guaranteed for 7 days from the sale. Sale day is day one.
• Vehicles challenged for issues must have 200 miles or less accumulated on the odometer from inspection.
• The Inspection is not an extension of the National Auto Auction Arbitration Policy. It is SAAA's discretion to cancel a sale on vehicles that fail the checklist.
PSI Terms and Conditions:
• The buyer is responsible for the failed PSI fee regardless of whether it passes or fails inspection.
• Proper communication by the buyer to SAAA's PSI/Arbitration department must be made by 5pm CST the day of the sale in order to ensure inspection.
• Repair cost is defined as Auction's cost to repair.
• If a vehicle fails inspection and the buyer chooses to stay with the sale, it will be processed AS-IS from that point forward.
• SAAA will not reimburse a dealer for reconditioning or other work or expenses performed on vehicles that are returned other than transportation.
The following are excluded and not covered under the PSI policy:
o Any AS-IS vehicle
o Sale price under $3000
o Vehicles with odometer of 200,000 miles and greater are considered AS-IS, regardless of representation by seller.
o Performance or Modified Vehicles. Including but not limited to aftermarket turbos, superchargers or cams.
o Hand-Built Exotic Vehicles. Including but not limited to Maserati, Porsche, Ferrari, Lamborghini, Lotus, Aston Martin, Corvettes, Challenger Hellcats, Vipers, Mustang Shelby GT500, Bentley, Tesla, Bugatti, Rolls Royce.
o Kit Vehicles
o Trailers
o Motorcycles
o Watercraft
o Recreational Vehicles
o 20 model years or older
o Homemade Vehicles
o Modified Vehicles
o Heavy Trucks and Equipment
o Vehicles or conditions specifically excluded in the most current NAAA Arbitration Policy.
Advanced Driver Assist Systems
As more vehicles come equipped with Advanced Driver Assist Systems (ADAS) a specialized inspection and/or calibration may be needed during the lifetime of the vehicle. These systems include but not limited to the following:
• Front, rear, and 360 camera systems
• Rear parking sensors
• Blind spot detection
• Lane departure warning
• Adaptive cruise control
• Collision warning
• Lane keep assist
• Backup assist
• Autonomous driving function
These needs may fall outside the scope of SAAA post sale inspection due to the nature of both detection and troubleshooting being mechanical. Due to safety concerns, it is recommended any/all ADAS related concerns be investigated by a qualified 3rd party (as determined by SAAA representative) outside the auction property. All costs including transportation to and from location, diagnosis and any/all repairs or replacements will be responsible by seller and/or buyer depending on the outcome of the 3rd party's diagnosis. SAAA will treat these issues as they are outlined in the NAAA arb policy, however they will not be guaranteed at the auction level in PSI.
7-Day Tier 1($3,000-$9,999) . . . . . . $105
7-Day Tier 2 ($10,000-$19,999) . . . . $115
7-Day Tier 3 ($20,000-$29,999) . . . . $125
7-Day Tier 4 ($30,000-$39,999) . . . . $145
7-Day Tier 5 ($40,000-$49,999) . . . . $225
7-Day Tier 6 ($50,000-$59,999) . . . . $275
7-Day Tier 7 ($60,000-$69,999) . . . . $325
7-Day Limited Powertrain Tier 1 ($3,000-$9,999) . . . . . . . . . . . . . . $130
7-Day Limited Powertrain Tier 2 ($10,000-$19,999) . . . . . . . . . . . . $150
7-Day Limited Powertrain Tier 3 ($20,000-$29,999) . . . . . . . . . . . . $170
7-Day Limited Powertrain Tier 4 ($30,000-$39,999) . . . . . . . . . . . . $190
7-Day Limited Powertrain Tier 5 ($40,000-$49,999) . . . . . . . . . . . . $240
7-Day Limited Powertrain Tier 6 ($50,000-$59,999) . . . . . . . . . . . . $290
7-Day Limited Powertrain Tier 7 ($60,000-$69,999) . . . . . . . . . . . . $340
Frame Check . . . . . . . . . . . . . . . . . . . . . . . . . . . . . . . . . . . . . . . . . . . . $45
Vehicles failing to pass inspection will result in the following fees, charged to the buyer*:
7-Day. . . . . . . . . . . . . . . $60
Frame Check . . . . . . . . . $25
*Applicable arbitration fees will be applied to the seller for all cancelled sales
Addendum to 2021 NAAA Arbitration Policy for San Antonio Auto Auction
Yellow Light Policy
Vehicles represented on a yellow light by the seller are subject to arbitration only for malfunction of the primary power train components. In addition, vehicles must be road worthy and function well enough for all covered components to be road tested and the vehicle safely test driven. Specific considerations include: a) Vehicles are fully subject to arbitration under the "Structural Damage" policy and all non- mechanical considerations (see Arbitration Matrix for specifics) b) Arbitration under the yellow light policy is subject to a $600 per singular defect threshold c) Covered components are engine, transmission, transfer case and differentials. For the purpose of this policy "road worthy" includes, but is not limited to a) operational brakes to complete test drive b) electrical system that may require jump start but will then operate without further intervention c) suspension, steering, hubs, wheel bearings, and axles that function well enough to test drive the vehicle (these components are not covered, and any arbitration would be based on extreme / infrequent circumstances) Note: Systems not covered include but are not limited to all accessory equipment (windows, locks, sunroofs, convertible tops, radios, nav systems, HVAC, etc...)
Vehicle Accessory Electrical Problems
The following items will be covered per arbitration matrix timeframe and dollar thresholds:
• Power sliding doors
• Power liftgates
• Power sunroof/shades
• Navigation systems
• Convertible tops
• Power running boards
• Air Ride major component defects (worn shocks will fall under wearable items and thus not covered)
Inherent Conditions
Inherent conditions – not subject to arbitration. Including but not limited to the following:
• Cam Phaser noise (Ford engines)
• Ford 5.0 liter rough idle
• GM HD differential noise
• GM V8 piston noise
• Seepage (as opposed to leaks). Seepage of any component, generally would not be covered. Leaks covered by arbitration would be severe enough to be leaking to the ground.
• Jeep manual transmission noise
• Presence of Nissan CVT Transmission Judder codes without loss of power, transmission jerking, transmission slipping, or CVT coolant hose leaks/failures.
It is SAAA's intent to arbitrate for conditions that require repair or are indicative of a failure / malfunction of some type. The descriptions above are not absolute – i.e. there are "noises" and "knocks" that are not typical and would be subject to arbitration. Our benchmarks are based on the common or typical functioning of the vehicle in question. In the event that there is a disagreement or dispute regarding the severity of a condition, SAAA reserves the right to send the vehicle to an outside shop / 3rd party for further diagnoses and determination.
SAAA reserves the right to modify, alter, discontinue or terminate this policy at any time for any reason whatsoever, with or without notice.
For more information see the National Auto Auction Association website