Sale Day Schedules
DEALER-ONLY WEEKLY SALES

Every Tuesday 9:00 AM CST

WEEKLY THURSDAY SALE

Thursdays at 1:30 PM CST

GSA SALE

Monthly at 12:00 PM CST

Government off-lease vehicles available to dealers and general public

HEAVY EQUIPMENT SALE

Monthly at 9:00 AM in Lane A

Featuring equipment from the City of San Antonio and other sellers.
---
Founded in 1989, W Walker Auction Group adheres to the highest standards set by the National Auto Auction Association. Family owned and operated, our business has been serving the South Texas area for over 25 years at our Corpus Christi location. Thereon branching out to Central Texas where we now operate our San Antonio location, founded in 2010. By continuously striving to make customer service our number one priority, we believe our reputation in the auto auction industry is one of integrity, allegiance, quality and expertise.
Formerly Sparkling City Auto Auction, we are excited to announce that we have changed our company names to San Antonio Auto Auction and Corpus Christi Auto Auction as of February 2016.
Our operations today have grown beyond where we began in Corpus Christi, TX in 1989. The name change is to better reflect our auction locations and allows us to incorporate identity recognition into our business activities.
Other than these visible changes, there is no change in ownership or staff. Our office location, phone, and fax numbers will remain the same as well. With 28 years of experience in the auction industry, we, W Walker Auction Group, look forward to continued growth and exceptional service to you under our new name.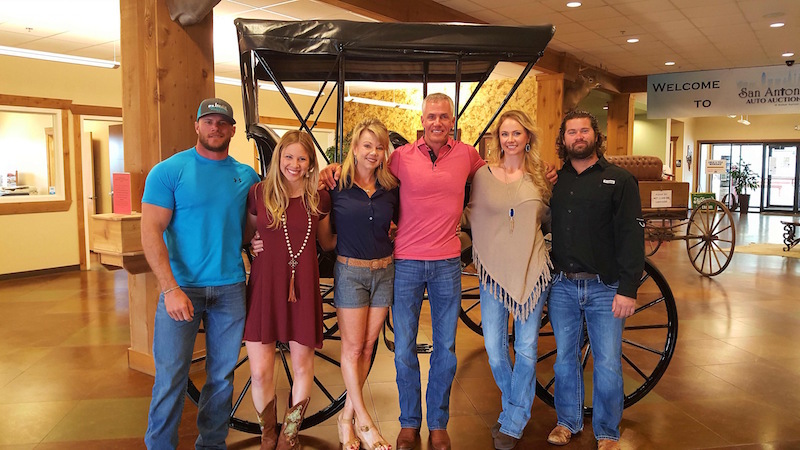 let your light shine before others, that they may see your good deeds and glorify your Father in heaven
Matthew 5:16